Custom look
for your club
Sportira specializes in outfitting clubs for a variety of sports such as soccer, ice hockey, basketball, flag football and more. Create custom team uniforms for your club. Work with our in-house art team to create a custom look for your club or provide your existing design, logo and colors.
How to create your look
Define your club's needs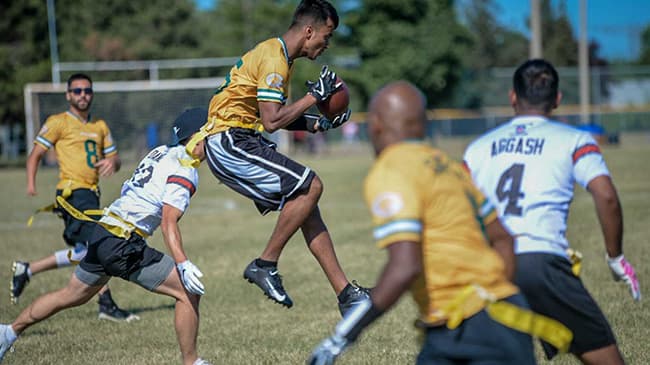 Custom team uniforms
Stand out from the rest! Create your look your own unique team design. Player name and sponsor logos included.
Soccer - Flag Football - Ball Hockey - Basketball - Softball - Ice Hockey - and more!
Discover styles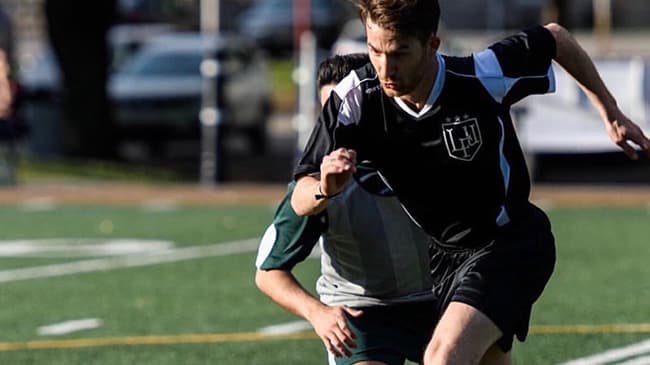 In-stock team uniforms
Choose from pre-made team uniforms for quick delivery times. Add player numbers and logos for additional flare.
Soccer - Flag Football - Ball Hockey - Basketball - and more!
Discover options
What we offer
Sportira offers a one-stop shop for all your club sports uniforms and apparel needs.
Our team of in-house artists and agents will assist you with creating a custom look for your club. We ensure that all our products suit your needs and are made with the highest standards of quality and efficiency.

Team
collaboration
Our in-house design and sales team readily available to serve you.

Uniform
customization
Reflect your team spirit with custom uniform designs.

Quality
product
Over 20 years of creating quality, durable and stylish teamwear.

Locally
produced
All custom sublimation is 100% made in Canada, in-house!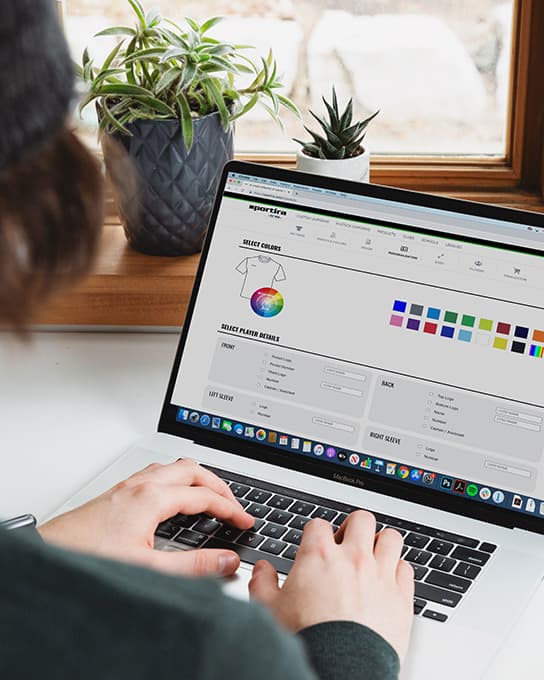 Ordering platform for your
teams and players
Sportira creates an online store that is custom to your clubs needs. Teams can place personalized orders and reorders through the online store, these orders will be prioritized within production. Club management will have a portal that displays all incoming orders and activity. This allows you to manage your club operations throughout the season and make sure your players are happy.
Learn more
New team member?
Add-ons made easy!
Because of our fully digital production process we have your club's digital assets on file, so clubs and teams can easily purchase add-on jerseys and uniforms for their players at any time. Our goal is to offer clubs a user friendly experience, followed by a quick and efficient order turnaround time. These orders will be prioritized within our production.
Learn more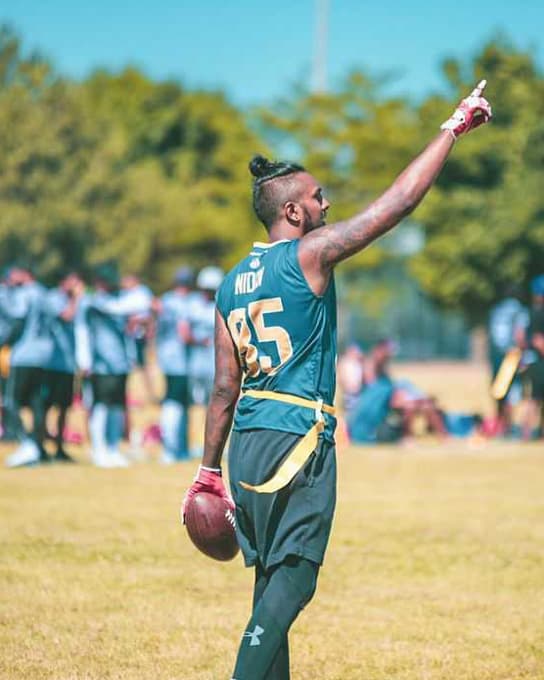 Get a free quote
Send us your information and let's get started