Custom masks &
face coverings
Keep your teams, employees, customers and students safe with stylish, custom designed face masks from Sportira. The use of face masks has been proven to reduce the risk of contracting and spreading viruses such as COVID-19. Whether at work, at play or in school; stay safe with personalized, reusable face masks with your organization's look, feel and design.
Personalized reusable masks
Sportira will work with you to create your own custom designed face masks with your organization's colors, logo, and look and feel.
Our face masks are made from three ply top quality fabrics. They are soft, breathable and lightly stretchable to ensure a snug fit around the mouth, nose and cheeks to ensure safety. The masks are made in a comfortable one size fits all format in versions for adults and children. Browse some of our face mask designs
Our reusable face masks are machine washable and long lasting, this way you can be sure your mask is always clean. You can also feel good that you're not contributing to the environmental pollution being generated by the millions of disposable face masks being thrown away every day. Caring for the environment is everyone's responsibility, let's all do our part.

Made in Montreal, Canada
Get a free quote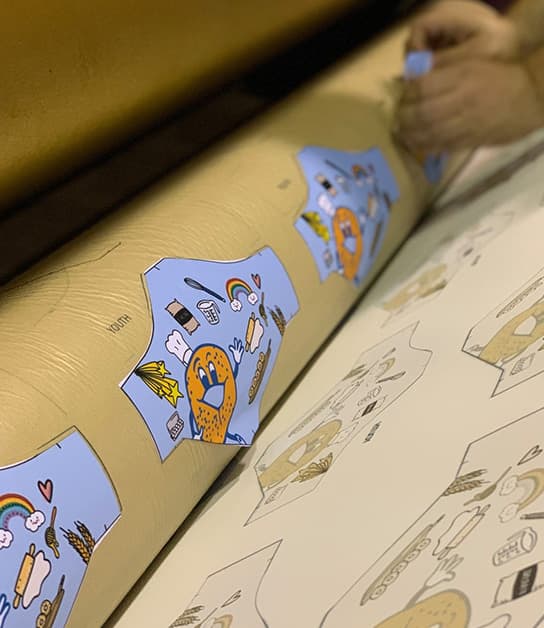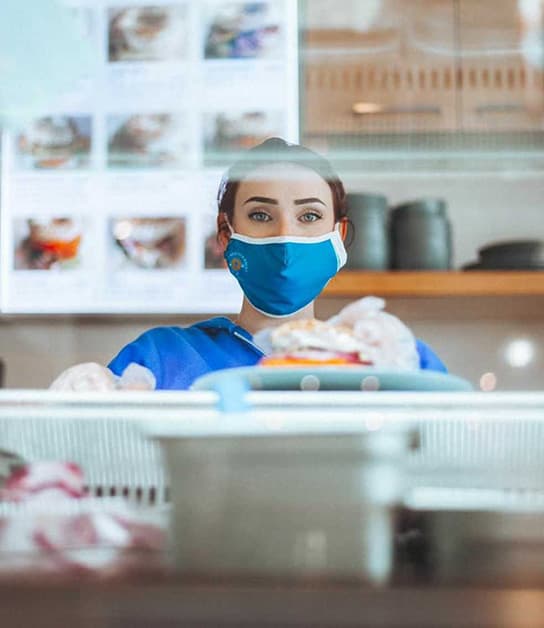 Custom face masks at work
Communicate an image of safety and professionalism to your employees, customers and other stakeholders with high quality custom designed face masks with your company's colors, logo and design elements.
A consistent, uniform branded look to your company's face masks increases employee morale, customer confidence and supports safety measures. It ensures every team member is wearing a high quality mask while enhancing brand visibility and trust. Providing your employees and customers with their own personalized face masks lets them know that your organization cares about their health and safety.
Our high volume manufacturing capability allows us to provide competitive wholesale pricing, so you can get high quality, custom designed masks for your whole team and get them quickly, manufactured in North America.
Low minimum quantity: 12 units
Get a free quote
Face masks at play
Respect health and safety best practices and have your sports team, league, club or association looking its best with custom designed face masks and face coverings. Designed to match the colors, logo and look of your organization, these high performance, washable and reusable masks will ensure a consistent and professional look for all your team members.
Some organizations sell the team logo masks for fundraising purposes. These custom designed face masks will increase team pride and assure participants that the organization cares about member health.
Low minimum quantity: 12 units
Get a free quote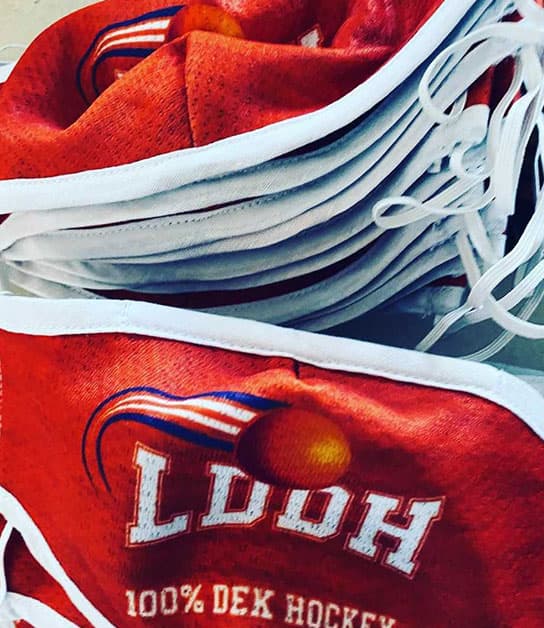 Mask carry case
It's not enough to have a face mask with you at all times, the face mask should be kept clean and dry in order to best filter particles. Digging your face mask in and out of your purse or jacket pocket multiple times per day is not a recommended face mask hygiene practice, as this can lead to bacterial growth, cross contamination and reduced performance.
It is important to have a hygienic and handy way to store your face mask when you are not using it so it doesn't get dirty. With this stylish, compact, and portable face mask carry case from Sportira; you will never have to worry about a dirty mask, or where to store it, again.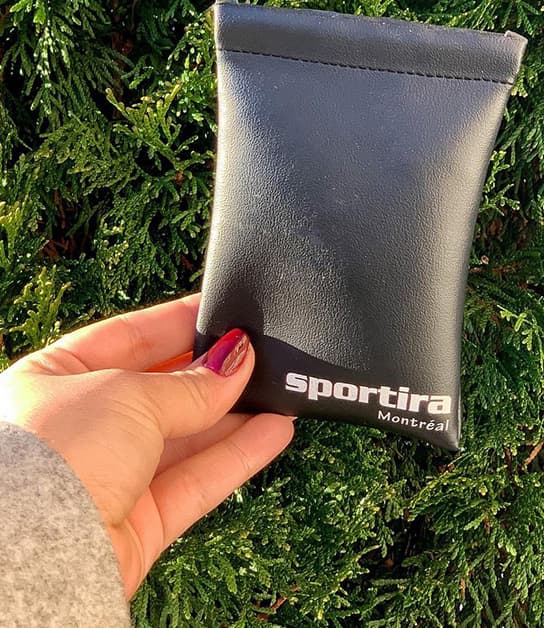 Get a free quote
Send us your information and let's get started